Pediatric Dentistry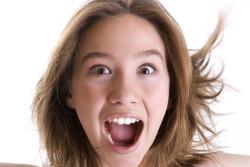 Oral health is just as important to children as it is to adults. Although many people downplay the importance of taking care of baby teeth, good dental care is important for all ages. Taking your child for regular dental visits can keep them in good oral health and establish habits they will continue for the rest of their lives.
One of the most important factors when it comes to pediatric dentistry is establishing an environment where your child feels comfortable. Here at Samaritan Dental Arts, our friendly staff is committed to making everyone who walks through our doors feel like a part of the family. Our clients routinely tell us how they enjoy the comfortable atmosphere we have cultivated, and it's for this reason that we're known for providing the pediatric dentistry Los Angeles kids love.
Dr. Zabolian is a highly skilled dentist with a strong commitment to his patients. He has the training you can trust when it comes to your children's health. Contact our dental care office today to get the best pediatric dentistry Los Angeles has to offer.
Early Detection through Pediatric Dentistry
The American Academy of Pediatric Dentistry recommends that you take your child in for a dental examination as soon as they cut their first tooth. By visiting the dentist early and often, you can head off potential problems before they happen. Early detection of oral disease can make treatment easier and help your child avoid the need for more invasive procedures down the road.
Dr. Alan Zabolian is a proud member of