Emergency Dentistry
In Need an emergency dentist in Downtown Los Angeles? Call 213-631-2072 For Fast Help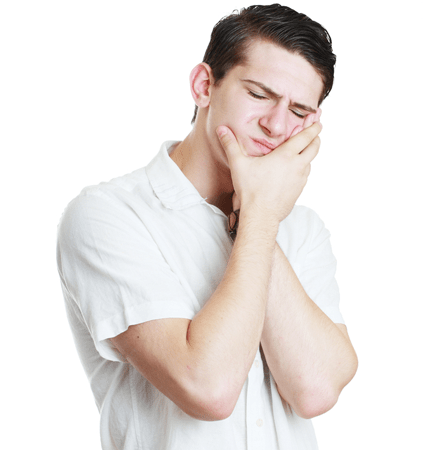 Accidents can happen anytime, especially when it comes to your teeth. After all, there's a reason why almost every sport requires you to wear a mouthguard. Unfortunately, most people don't wear this protective gear when playing a casual game with friends, or enjoying some other outdoor activities that put their mouth at risk. All it takes is just one slip or fall, or a piece of equipment or a ball hitting you in the mouth. Next thing you know you have a broken or chipped tooth and are in need of emergency dentistry.
Even a simple game of catch can lead to chipped, broken, knocked out, or repositioned tooth. That's why here at Samaritan Dental Arts, we provide the best emergency dentistry Los Angeles has to offer. We strive to get you in as soon as possible so you can get the treatment you need to minimize the damage, relieve tooth pain and restore your smile. If you're in the Los Angeles area and you've had an accident, and need emergency dental work, get in touch with a practice that understands a dental emergency and a dentist who is available 24/7. Call Dr. Zabolian today. We think you'll agree with others who've called him "The best cosmetic dentist in Los Angeles".
Why Pick Us for Your Emergency Dentistry?
Once your tooth is chipped or broken, the clock starts ticking on getting the damage repaired without losing the entire tooth. Plus, the pain from such an incident can be immense. We understand the importance of quick, easy access to emergency dentistry during this time. That's why Dr. Zabolian, one of the area's most skilled cosmetic dentists, is available around the clock to meet with his patients and provide quick, competent care for even the most severe dental accidents.
Dr. Zabolian is assisted by an experienced staff who are all used to helping patients
receive the comfort and care they need during this time. At Samaritan Dental Arts, we know the pain, both physical and psychological, of a broken tooth. Exposed nerves and throbbing blood vessels, coupled with anxiety about a damaged smile can make for a very stressful time for anyone. We understand this, and so we practice a "patient-first" philosophy with everyone who walks through our doors in Downtown Los Angeles. We want you to be comfortable in the knowledge that your tooth, or teeth, will be repaired with the highest level of skill available. We will take care of the paperwork associated with any insurance or financing issues you may come across,so all you have to worry about is your recovery.
Types of Dental Emergencies we Care for
If you are suffering from severe tooth pain and are in need of emergency dentistry, Dr. Zabolian and his friendly staff are standing by to take your call. We understand how inconvenient (not to mention painful) a dental emergency can be and do everything in our power to give you a pleasant experience in an unpleasant time. Contact us now to schedule an appointment and experience the emergency dentistry Los Angeles residents rely on. We handle a wide variety of dental emergencies, including but not limited to the following:
Toothaches: Whether you have an abscessed tooth or are in need of a root canal, we are able to quickly fix your tooth and bring you much needed relief.

Sore and Swollen Gums: Sore and swollen gums can be caused by many things. No matter what the cause, it's important you contact us immediately to make sure you don't have the severe gum disease, periodontitis as this can lead to damage to the gums and jaw, and even tooth loss.

Broken or Chipped Tooth: The most common emergency dental procedure we perform is the mending of broken or chipped teeth. Dr. Zabolian and his staff are highly skilled in treating this type of injury.

Lost Crown: Lost crowns are also extremely common, and can be quickly and easily replaced right here in our office.
Preventing a Dental Emergency
You brush, you floss, and you go to the dentist for regular check-ups, but if you play sports or engage in other outdoor activities, and you don't wear a mouth guard, you aren't doing everything you can to take care of your teeth. Protect your teeth and save yourself from a dental emergency; use a mouth guard and make sure your kids do too. And if you do have a dental emergency, contact us quickly at Samaritan Dental Arts for a fast appointment. We are standing by to mend broken, chipped, cracked, or missing teeth fast so that you can get back out there and do what you love, and do it with a gorgeous smile on your face.
Dr. Alan Zabolian is a proud member of