General Dentistry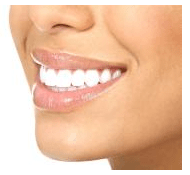 Undoubtedly, a bright white smile is very desirable. However, maintaining good oral health is not limited to aesthetics, but instead extends to being an important component of your overall health. Through a wide range of services, Samaritan Dental Arts provides the ultimate oral care and general dentistry in Los Angeles for both a healthier smile and a healthier you.
Leading the team, is dedicated dentist Alan Zabolian. As a DDS, or Doctor of Dental Surgery, Dr. Zabolian is committed to helping each patient by offering the best in general dentistry services starting from the initial diagnosis, to treatment, to oral routines and preventative care.
General Dentistry Procedures
Mercury-Free Fillings
Periodontal Treatment (Gum Treatment)
Preventive Care
When it comes to avoiding future costly repairs and maintaining proper oral hygiene and wellness, preventive care is key. Steps can be taken to help protect you and your family's smile and reduce potential risks such as decay. While brushing and flossing are vital, additional efforts like cleanings, fluoride treatments, and periodic x-rays help to make sure your teeth stay strong and healthy throughout your lifetime.
Family Care
Our families are important to us, so it is imperative to find the highest quality family dental care. At Samaritan Dental Arts, we strive to make dental visits as comfortable and unintimidating as possible with a friendly staff and experienced pediatric dental services. Good oral care is crucial for children, as instilling a positive dental regiment can carry on into adulthood and maintain a healthy smile with early detection.
Periodontal Care
Sometimes it's common to only consider your teeth when concerning yourself with your smile. However, our gums are not merely the tooth's foundation, but also an integral component to a person's health. Periodontal (gum) disease, due to tartar and bacteria build up, has been linked to cases of heart disease, stroke, and issues with diabetes.
Symptoms
Constant bad breath
Bleeding or swollen gums
Loose or sensitive teeth
Painful gums
Depending on the extent of the condition, gum disease can be helped through exams, thorough cleanings, medications and possible surgical procedures to control the infection.
Visit a General Dentist Los Angeles Patients Count On
If you are looking for an experienced general dentist that cares about you and your family's oral health, you've found just the one with Dr. Alan Zabolian and the friendly staff at Samaritan Dental Arts. Contact us today with any questions or to set up an appointment for making and maintaining a confident, healthy smile.
Dr. Alan Zabolian is a proud member of