Alan Zabolian DDS
Downtown Los Angeles Dentist
Dr. Alan Zabolian is a Dedicated Dentist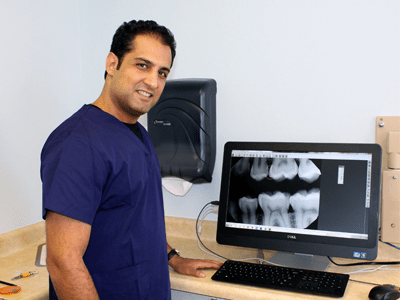 Dedication — dedication to the highest standards in medicine, dedication to unparalleled quality patient care, and dedication to patient comfort and education: these are the benchmarks set by Alan Zabolian, DDS – one of the premier cosmetic dentist Downtown Los Angeles has to offer – for his dental clinic, ensuring each patient the quality dental care they deserve.To schedule an appointment at Dr. Alan Zabolian's downtown Los Angeles dental clinic call 213-481-2917.
Excelling in academics, Alan Zabolian, DDS received his BS in Neuroscience from the prestigious program at UCLA, and followed his graduate work with a doctoral degree from the NYU College of Dentistry, a private, highly respected institution and America's third oldest college of dentistry. Dr. Alan Zabolian's novel approach to dentistry combines the best of two worlds: the most advanced science and technology, and a personal touch that most patients agree is calm and soothing. His goal is to provide the best cosmetic dentistry and oral surgery techniques available in an anxiety-free environment.
Dr. Alan Zabolian is a recognized leader amongst even the most advanced dentists. He holds memberships in a number of prestigious professional organizations.
Dr. Alan Zabolian's Professional Memberships Include:
• California Dental Association
• Academy of General Dentistry
Request an appointment to meet with our skilled cosmetic and emergency dentist Dr. Alan Zabolian today.
Dr. Alan Zabolian Downtown Los Angeles Dentist
With advanced training  Alan Zabolian, DDS is able to offer his patients the benefits of all the latest technologies and procedures. As part of his steadfast commitment to being the best in his field, Dr. Alan Zabolian regularly attends advanced training, seminars, and dental conferences, arming him with the most up-to-date advances in modern cosmetic dentistry procedures and surgery. His professional expertise ensures that you will get the best care available, from one of the best cosmetic dentists around Los Angeles.
Helping you stay in good health is always Dr. Alan Zabolian's top priority, and it shines through in the compassionate care he gives to each and every one of his patients. His commitment to the utmost in patient care begins with a thorough understanding of a patient's dental history, high-resolution digital imagery/x-rays, and an open dialogue, patient to dentist, on the best treatment options scientifically available. From cosmetic dentistry to the most delicate emergency procedures, Dr. Alan Zabolian is trained and certified to provide the best care available.
Schedule Your Appointment Today
Superior technology and science; a dedication to the highest standards; and stellar, individualized patient care make Alan Zabolian, DDS the dentist Downtown Los Angeles residents love.Call 213-481-2917 or click to make an appointment at his downtown Los Angeles dental clinic.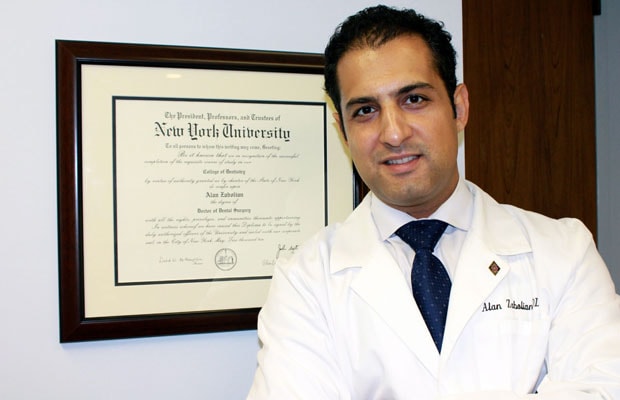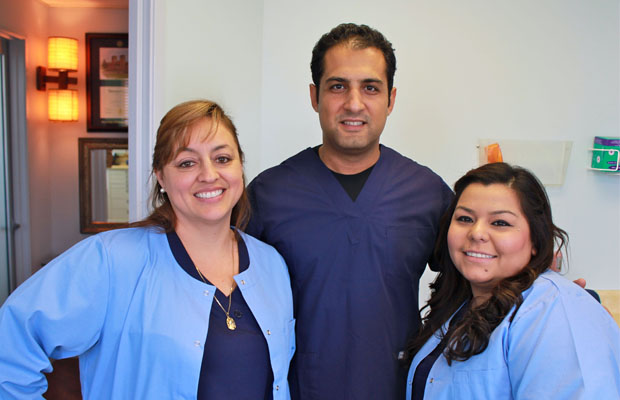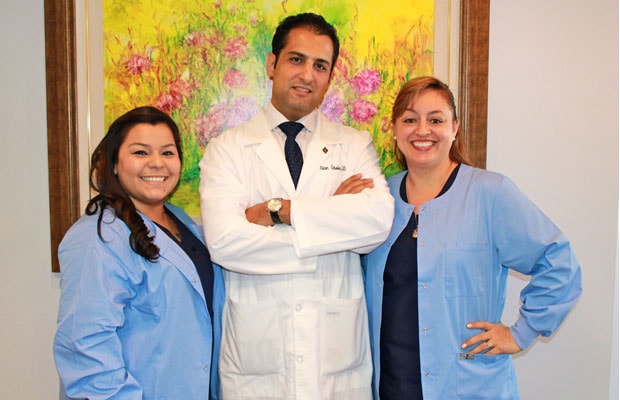 Dr. Alan Zabolian is a proud member of